Welcome to our BOOKSTORE!


Glenn David Books

 Prompt, Courteous, Service, Right to Your Door!

This page was last updated: August 3, 2015
Glenn David Books

is as close as your 

keyboard!

 Questions? 

Send your e-mail to:

 We are rated a 5 STAR Book Seller by Abebooks.com & Alibris.com

Quality Books ~  Fair Prices

GREAT Customer Service



At Glenn David Books, Glenn and Nancy specialize in clean, previously owned books.    We carry a large selection of the following:  History, Military History, Theology, A
cademic Books; 
Anthropology, Psychology, Sociology.....

We also have memoirs, classic childrens, American history and Military history.
     Service is very important to us and we strive to make book buying a better experience for our customers.  This commitment has earned us the "5 Star Rating" with AbeBooks.  


Glenn David Books mails all purchases within one business day.

Our e-mail, 
glenndavidbooks@comcast.net
 is always available for inquiries of any type, or to purchase on our BOOK STORE at www.glenndavidbooks.com . We accept PayPal, U.S. Checks,  and U.S. Money Orders on direct orders through our Book Store.  
Sandy is our new Rescue.

She is a 3 year old sheltie She is in training to be a Therapy Dog

 Glenn David Books accepts PayPal

Click HERE
 to send us your book(s) order, shipping address, any special instructions.  We will confirm with an e-mail, total cost  (purchase and shipping).  We will send you a PayPal invoice.  Once 
PAID,
  your book will be shipped.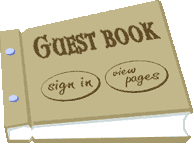 Please Sign In

on our Guest Book. 

 How can we make your book buying more user friendly?

We are currently in the process of purchasing an extensive collection of books in the  Religion / Spirituality​ 

A minister needs to downsize 

Check out our listings

Comments for Glenn David Books

Have you received your list of books you need for college classes?

Check out our listings first ~ we may be able to save you some money

Religion

 & 

Spirituality Books

your html snippet